Maintenance Matters: Chevrolet Care Tips for a Healthy Car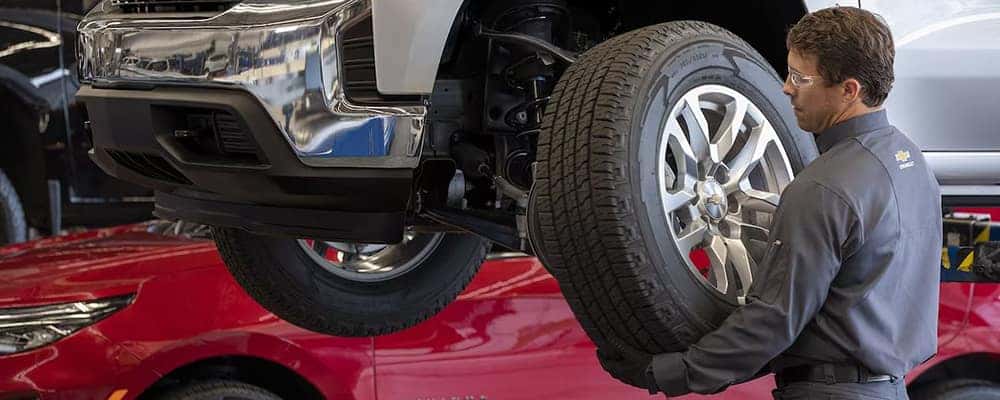 When you buy a Chevy, you know that you're investing in a long-lasting, powerful vehicle. However, an essential part of keeping your new vehicle running smoothly is ensuring that it receives proper maintenance. The right maintenance will go a long way in enhancing your vehicle's performance and extending its overall lifespan.
Regular Oil Checks and Changes
Oil is the ultimate lubricant to ensure that your vehicle's engine runs properly and lasts a long time. You should check the oil level at least once a month to ensure that there is adequate oil in the engine. Additionally, your Chevy vehicle will need to undergo regular oil changes at the manufacturer's recommended interval. It's common for most vehicles to get an oil change every 10,000 miles.
Rotate Those Tires
Unless you have an all-time all-wheel drive vehicle, then you're going to need to have the tires rotated every 5,000 miles. This helps to ensure that your vehicle's tires aren't wearing at a significantly different rate. Avoiding this maintenance tip could lead to excessive tire wear and a more frequent need to replace your tires, which can be costlier than necessary.
Evaluate Those Fluids
Apart from engine oil, your vehicle consumes many other fluids. These include coolant, brake fluid, transmission fluid, power steering fluid, and even windshield washer fluid. It's a good rule of thumb to check these fluid levels at least once a month to ensure that there is adequate fluid for all of your vehicle's necessary systems.
Check the Tire Pressure
One of the most important components of your Chevy vehicle is its tires. When they're properly inflated, they will ensure that you have a smooth-feeling ride every time. However, if just one tire has a drastically different pressure than the rest, it can lead to a plethora of issues. From an unsteady ride to prematurely wearing out tires, it's best to avoid this situation in general. To do so, you'll want to check the pressure in your tires at least once a month and adjust them as needed.
Replace Brakes as Needed
Another component of your Chevy vehicle that you rely on for your safety is its brakes. Brake pads should be checked annually and replaced when they've worn down. Some common signs of worn-out brakes include vibration and/or squealing when braking. An easy way to remember this maintenance need is to simply have your inspection mechanic relay how much wear your brake pads have and when they'll likely need to be replaced.
Call Us Today
If it's time for your Chevy to get professional maintenance or you're thinking of purchasing a Chevy vehicle, then it's time to stop by Athens Chevrolet. We'll be more than happy to assist you with all of your vehicle maintenance and purchasing needs.