Athens Chevy can help you buy a car whether you have no credit, low credit or are a 1st time car buyer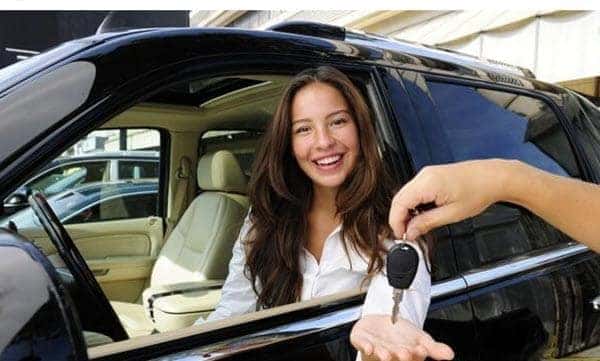 If you've ever been denied for an auto loan due to previous credit problems, the experts at Athens Chevrolet want to help. Our Credit Recovery Program is available to help you find a vehicle you love at monthly payments you can afford.
Are you part of the 30% of people who struggle with bad credit, no credit, damaged credit, or slow credit? At Athens Chevrolet, we focus on people like you who may have had a difficult time getting financed in the past. We've even helped countless customers who have no credit, slow credit, or are first-time car buyers find the new or used vehicle of their dreams.
We offer a fast, no-hassle application process, so it's never been easier to find a bad credit auto loan or first-time car buyer auto loan. This is your opportunity to get approved and drive the car you deserve!
BAD CREDIT, NO CREDIT & DAMAGED CREDIT AUTO LOAN PROGRAMS IN ATHENS, WINDER & JEFFERSON
While other dealerships may not be willing to do the work required to get your application approved, the experts at Athens Chevrolet are happy to help. Since we've opened our doors, we've forged valuable relationships with the top subprime lenders in the Winder, Commerce, Jefferson and Monroe area.
We use our relationships to provide affordable bad credit auto loans, first-time car buyer auto loans, auto loans for no credit, and even car loans for new citizens. Has a bankruptcy or a divorce prevented you from finding reliable transportation for your family? Let the experts at Athens Chevrolet guide you through the process.
AUTO LOANS FOR BANKRUPTCIES & REPOSSESSIONS IN MONROE, JEFFERSON & ATHENS
Whether you've filed for Chapter 7 or Chapter 13 bankruptcy, you still deserve the right to own a vehicle and to earn a living. We get it — people get sick, we lose jobs, and things happen that are simply out of our control. For instance, if you've recently divorced, you could've been stuck with a mound of liabilities and no income to meet those new-found requirements.
Fortunately, bankruptcy doesn't have to be the end of the line when it comes to finding a bad credit auto loan. Our Credit Recovery Program is designed to help you find affordable auto loans despite having less than perfect credit or bad credit. Even if you've had previous repossessions, bankruptcies, divorce issues, late payments, missed payments, and other negative payment history information — we want to say "yes, you're approved!"
NO CREDIT AUTO LOANS & FIRST-TIME CAR BUYER AUTO LOANS IN ATHENS & MONROE
Although no credit is different from having bad credit, people with no credit may suffer similar difficulties finding an auto loan. If you have no credit or a thin credit file, you may not offer a reference point on your ability or willingness to repay debts on time.
However, the experts at Athens Chevrolet have formed strategic alliances with a variety of lenders who specialize in underwriting first-time car buyers auto loans, no credit auto loans, and auto loans for customers with thin credit files.
Complete the Athens Chevrolet First-Time Car Buyer Credit Application to get started.
GET PREQUALIFIED TODAY AT ATHENS CHEVROLET FOR NEW OR USED VEHICLE
Regardless of your past credit history Athens Chevrolet is here to help you find a vehicle you love at monthly payments you can afford. However, the first step is to know your credit score. Request your free credit score estimate from Athens Chevrolet. Your credit score could be a lot higher than you imagined. In either case, we'll help you find an auto loan, and once you make regular ontime payments, your credit score should increase.
Request your free credit score estimate today from Athens Chevrolet. Or you can complete our Financing Application Form, and we'll get the paperwork started. Call us today at (706) 621-6739 and ask for our finance department.