Chevrolet's Electric Revolution: Exploring the Bolt EV and Beyond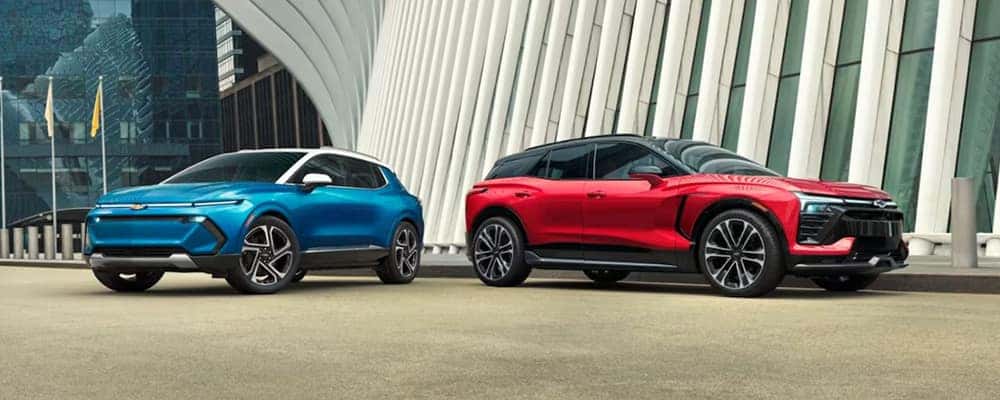 With the environment's health becoming a big concern, striving for a green lifestyle is more important than ever. Chevy is definitely committed to a sustainable automotive future. Its engineers are focused on developing eco-friendly vehicles that don't produce any harmful exhaust emissions. Let's look at the new Bolt EV and other upcoming EV models.
Bolt EV
For good reason, the Bolt EV is one of the highest-rated electric vehicles on the market. Not only does the new Bolt EV pack a lot of innovative technology, but it's also highly affordable. Furthermore, this electric-powered hatchback's long driving range makes it extremely practical. Cutting-edge features, such as One Pedal Driving and Regen On Demand, help conserve energy while you drive.
Fortunately, the Bolt EV does not force you to sacrifice in the performance department. Chevy rates it to develop an impressive 200 horsepower, thus allowing you to experience invigorating acceleration. Near-instant electric torque also helps enhance the Bolt EV's responsiveness. A brisk 0-60 mph time of 6.5 seconds proves the new Bolt EV can move out in a hurry. If you desire an elevated level of driving excitement, simply engage the car's Sport mode. Have fun while producing zero emissions. Fast-charging capabilities sweeten the deal.
Unlike many of the original electric vehicles of yesteryear, the Bolt EV packs a lot of style. Its exhilarating exterior design will definitely cause heads to turn. On the inside, there's enough space to accommodate up to five passengers. All the latest tech features are also available, including a standard Chevrolet 3 Infotainment System with wireless smartphone connectivity.
Upcoming EV Models
If you are a truck enthusiast who desires an eco-friendly option, look no further than the first-ever Chevy Silverado EV. It can tow up to 10,000 pounds without having a negative impact on the environment. A GM-estimated driving range of 400 miles makes this full-size electric pickup more appealing. Furthermore, a new Four-Wheel Steer system makes parking even easier.
Drives in the market for a fun, zero-emissions family vehicle will love the Chevy Blazer EV. Its game-changing Ultium battery platform enables you to experience a great blend of performance and efficiency. An estimated 0-60 mph time of less than 4.0 seconds makes this crossover SUV just as quick as some sports cars. Most importantly, your family and friends can enjoy a comfortable drive.
Contact Us Today
If you would like to learn more about the Bolt EV and Chevy's future electric models, contact our team at Athens Chevy for more information.